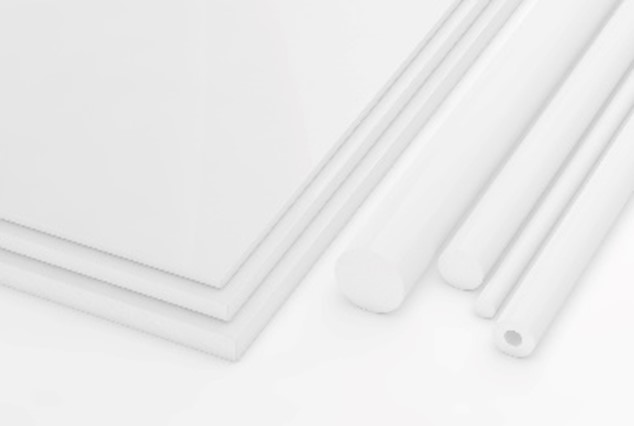 (PA) Nylon is a semi crystalline thermoplastic with low density and high thermal stability.
Polyamides were among the first of the thermoplastics engineering resins and the most important and useful technical thermoplastics due to their outstanding wear resistance, good coefficient of friction, and very good temperature and impact properties.
The automotive industry is the largest user of nylon resins. Good mechanical properties and resistance to heat and fuels make these materials suitable for mechanical and electrical hardware and under the hold components.
Some applications are : timing sprockets, speedometer gears, cooling fans, wire connectors, windsjhhield wiper parts, door latche hardware, molded fender extensions, steering column lock housings, brake fluid reservoirs, and bearings.
Available in sheet (1/16" to 2" thick), rods (1/4" to 6" diameter) and tubing.