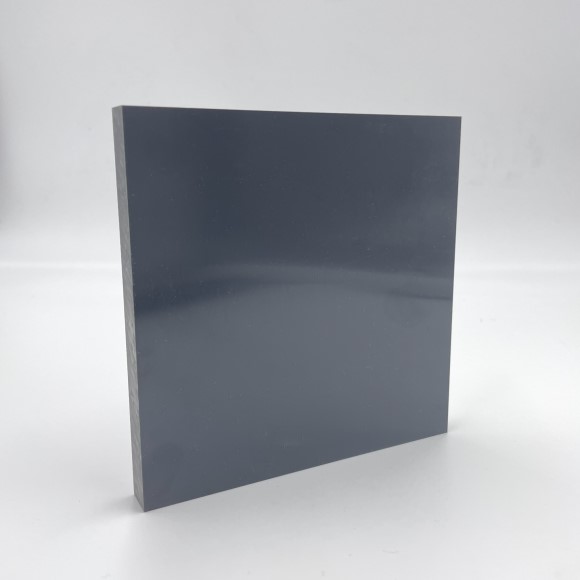 Polyvinyl Chloride (PVC)
Chlorinated PVC — Polyvinyl chloride is the world's third-most widely produced synthetic polymer of plastic (after polyethylene and polypropylene).
About 40 million tons of PVC are produced each year. PVC comes in two basic forms: rigid and flexible. The rigid form of PVC is used in construction for pipe, and in profile applications, such as doors and windows. MPI stocks PVC in gray, white and clear (in some thicknesses) in 1/8", 3/16", ¼" and ½".
In its rigid form, PVC is used in Industrial Piping Applications (pipes, valves, fittings, and sheet), chemical processing, high purity applications, water and waste treatment, irrigation, agriculture, corrosive fume handling (duct), food contact applications, and drain waste, and vent (plumbing).